Wetlook World Forum

Current time: Fri 22/03/19 19:37:53 GMT



For Wetlook, we look at the 2nd set of enhanced Retro images from 1983 as Cathy has sea-side fun in a tidal sandy pool, sets W079 and W080.

Are you aware that WSM now have 269 movies and 438 image sets available for the price of a Subscription!
What a back catalog that is!But no need to pick just one or two as they are ALL available for the cost of a Subscription.
CLICK HERE TO VIEW COSTS FOR A SUBSCRIPTION TO THE WEBSITE
SEE ALSO THE WSM ONLINE STORE (no membership required)
Click on movie and page down for full description and sample images, for
50 VINTAGE FILM DOWNLOADS
PLUS 82 New 'WSM Movies & Images'
PLUS 16 Movies with Images transferred from the Subscription Website and now also available as Downloads
and XXX section with 68 MOVIES with Images, only available as Downloads.
CLICK HERE TO GO TO THE WSM 'DOWNLOADS ONLINE STORE'

We also have a UMD STORE and transfer MOVIES and IMAGES regularly
CLICK HERE TO GO TO THE UMD STORE





SUBSCRIPTION WEBSITE
WETLOOK
1983 VINTAGE IMAGE SETS W079 and W080
The 2nd set of Cathy shows her continued sea shore play this time in a dress, black stockings, black suspenders, blue knickers and white chunky heels.
Cathy rolls in a sandy sea shore tidal pool.
There is plenty of wet clothed play.
Removing her dress leaves Cathy in her black stockings and suspenders plus blue knickers.
Finally, she removes her knickers to show a rather hairy bush!
We have enhanced these 61 images to the best quality we can.
We show you 4 sample shots from set W079 & W080.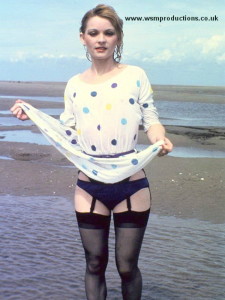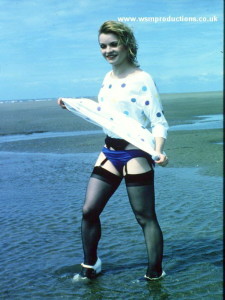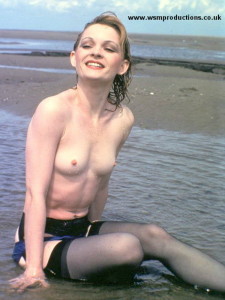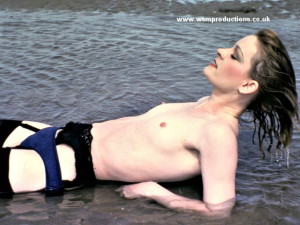 To join the Subscription website with access to 269 movies and 438 image sets, see cost below:
CLICK HERE TO VIEW SUBSCRIPTION COSTS
We continue to take SUBSCRIPTION payments in £ Sterling, US dollars and Euros, for membership of the WSM Website.
The Subscription site does not include access to new movie/images Downloads in the Online Store, which we have added during the last two years or any XXX movies.
Since 14th April 2017, Movies and Image sets added to the WSM Online Store under 'WSM Movies & Images' are added also to the Subscription site, 2 years after being posted as a Download.
Look at the JOIN NOW page to see our great value for 30 day, 3 month and 6 monthly Subscriptions as for a Subscription you can access:
269 Movies averaging 30 minutes each, including 18 Messy Wrestling Movies and 67 Custard Couple Movies, (which include 24 joint productions with WSM),
15 vintage movies and 168 normal WSM movies (excluding 24 duplicated joint production movies with Custard Couple).
PLUS 44,953 Images in 438 sets (being 157 W + 200 S + 81 M).
But if you want to see all these Movies and Image sets, then you need to take a Subscription to become a Member.
Click here to see the new better value Join costs!




Report Abuse or Problem to Nigel at Minxmovies
If you enjoy this forum, then please make a small donation to help with running costs:

(you can change amount)
---
---
---
[ This page took 0.016 seconds to generate ]