Wetlook World Forum

Current time: Sat 23/06/18 16:45:03 GMT
Message # 70588

Subject: Vintage movie & images of sultry Mel in outdoor pool - WSM

Date: Tue 13/06/17 08:36:50 GMT

Name: WSM Productions

Email: webmaster@wsmproductions.co.uk

Website: https://wsmprod.com/updates/ / http://wsmproductions.co.uk/updates/

Report Abuse or Problem to Nigel at Minxmovies
If you enjoy this forum, then please make a small donation to help
with running costs: (you can change amount)
We see the sultry Mel in a wet outdoor movie WSM408 (from 2003) plus 69 images in set W191.
In the Messy Forums we look again as Asian Jade is cream and custard flanned in 21 min movie WSM184 plus 86 images.




SUBSCRIPTION WEBSITE
WETLOOK
WSM have now published 235 movies under the WSM logo (excluding XXX and Messy Wrestling movies).
And who featured in the very first movie WSM001?
Why, it was Mel in a pink bridesmaids dress in the oil, shot June 2004 in a garden setting plus image set S098.
But before that shoot (in August 2003) we captured Mel wet in a paddling pool outdoors in movie WSM408, a Vintage movie that runs 15 minutes.
Mel was still an inexperienced model.
To sum the set up quickly:
Mel commences with some splashy shots, then she lies down and gets wet.
There are good wet hair shots.
Then her slip was off and there are some nice wet stocking shots.
Finally, she strips to nude.
We show you one Clip from movie WSM408 so you can see what a fine figure Mel had.
See how good Mel looked in the images below.
>>>>> SEE CLIP


I managed to find the image set W191 associated with Melís above movie WSM408.
This is very traditional wetlook.
The 5 sample shots reveal what occurred.
See if you like Melís shoot.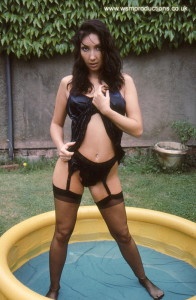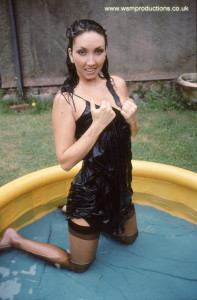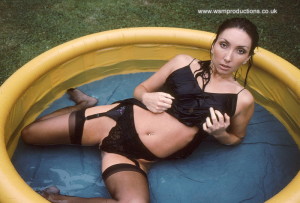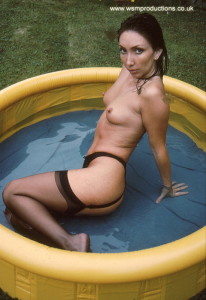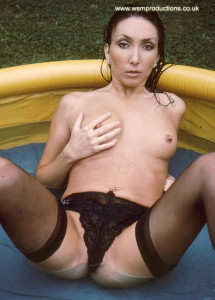 We continue to take SUBSCRIPTION payments in £Sterling, US dollars and Euros, for membership of the WSM Website.
We do occasionally add Subscription updates as we do today with new retro Image sets W018 of Cherry from 1978 plus W036 of Jane from 1981.
The Subscription Website does not include access to new movie/images Downloads in the Online Store, which we have been adding since April 2015.
Look at the JOIN NOW page to see our great value for 30 day, 3 month and 6 monthly Subscriptions as for a Subscription you can access:
239 Movies averaging 31 minutes each, including 18 Messy Wrestling Movies and 55 Custard Couple Movies, (which include 21 joint productions with WSM),
11 vintage movies and 155 normal WSM movies.
PLUS 40,392 Images in 410 sets.
But if you want to see all our Movies and Image sets, then you need to take a Subscription to become a Member.
Click here to see Join costs!



Report Abuse or Problem to Nigel at Minxmovies
If you enjoy this forum, then please make a small donation to help with running costs:

(you can change amount)
---
---
---
[ This page took 0.002 seconds to generate ]